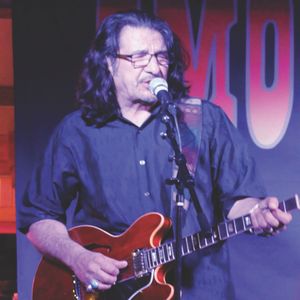 Dennis Herrera - Guitar, Vocals
Dennis Herrera was born and raised in San Jose, California just a heartbeat away from San Francisco the home of the hippie generation and Golden Gate Bridge.  When asked about his music history Dennis shared, "as a kid in the 60's I was introduced to rock n roll via the transistor radio by my mom we listened to a pop AM station, KLIV and that planted the music seed. Tuning into The Yardbirds, Animals, Rolling Stones, Beatles, Sam and Dave, Wilson Picket etc. became my favorite pastime.  "At age 15 I saw James Brown LIVE and I was blown away!" 
At a young age Dennis went to count-less rock & roll, R&B, blues and soul concerts/shows in the Bay Area, San Jose, Oakland, Santa Cruz, San Francisco at the Fillmore, Winterland, Avalon Ballroom, and numerous juke-joint blues clubs.  Dennis' fondly recounts his first guitar given to him by his grandfather, took a handful of guitar lessons and played in garage bands, "We wanted to be rock stars put our first band together and the girls dug it my first ever performance was at my high school, I was flunking music class but in order to pass my teacher suggested I play for the student talent show.  Nervously  I went on stage and covered the Richie Havens song Freedom from the film Woodstock.  I'll never forget what a major rush that was and I passed with an straight A!".  Early on Dennis found that his favorite rock groups the Stones, Savoy Brown and original Fleetwood Mac covered songs written by blues greats Willie Dixon, Sonny Boy Williamson, B.B. King, Howling Wolf, John Lee Hooker just to name a few,  "It's been blues ever since struggling to play music as a profession, I found myself re-directed a number of times but have always come back to playing blues, regrettably I didn't join an established blues band, I have had opportunity but instead chose to lead various blues projects of my own to date, I've tried a variety of catchy band names thinking they were original but soon found out most were taken, so I simply settled with my birth name for the band". Dennis Herrera has recorded 3 CD's and continues to perform his original blues as well as his favorites for well over 30 years in and around the state.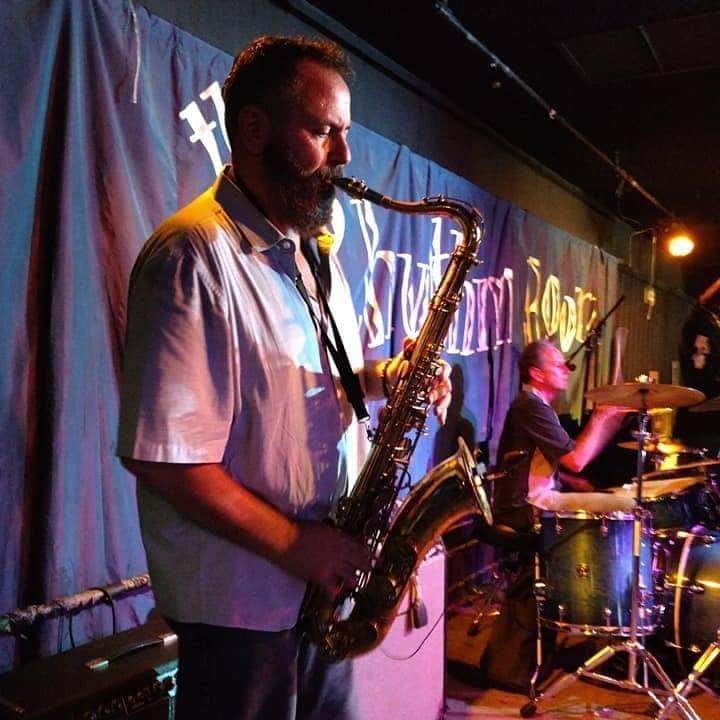 Tony DiNapo - Sax

Tony comes from a family who made music a part of their lives, raising him to appreciate Classical, R&B, Jazz and classic Rock as well as classic country music. He started playing saxophone at the age of 10 in a public school band in the northwoods of Minnesota and as a young teenager he relocated with his family to New York and then Ft. Lauderdale, which exposed him to even more genres of music and eventually lead to him becoming a member of the Ft. Lauderdale stage band where he had the privilege of opening for such greats as Ira Sullivan, Pequito D'Rivera, Chuck Mangione and Chick Corea. As he grew into his music, he joined bands performing classic rock, punk, and even southern and country rock. After a stint in U.S. Navy, he returned to music and moved to Phoenix where he was able to expand his music ventures to blues and jazz, as well as R&B. His influences include such artists as David Sanborn, Michael Brecker, George Benson, Stevie Ray Vaugh, George Clinton, Tony Bennet, and bands such as Earth Wind & Fire, Santana, Tower of Power and War. Today he still enjoys and is influenced by a diverse spectrum of music styles to include jazz, pop and R&B, rap and latin music.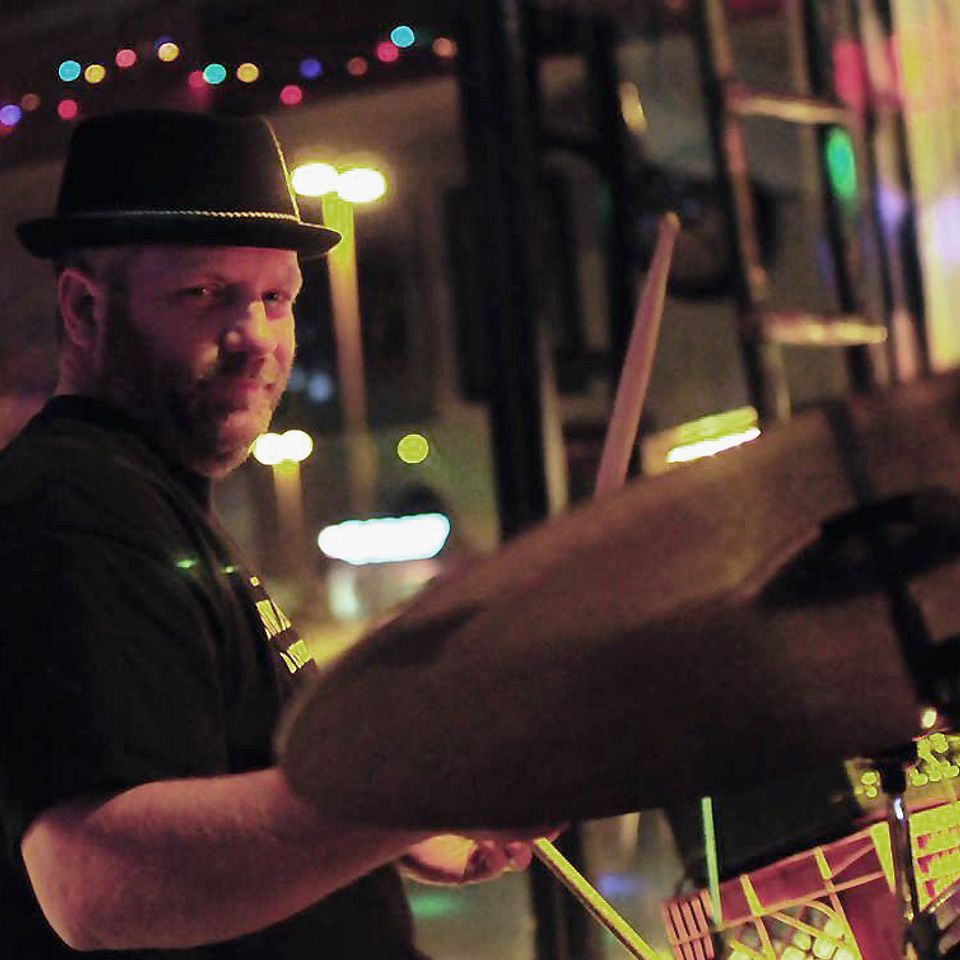 Robert Church - Drummer
Robert spent part of his childhood growing up outside of Pittsburgh where he first started playing drums. His family moved to California, and he continued to play, competing with his junior high school and high school jazz bands at the Reno Jazz Festival. Robert played in various local bands while living in California, spent a year at the Berklee College of Music, then eventually found his way to Arizona. He has backed a variety of local artists in Northern Arizona. He is a regular sitting in at the Northern Arizona Blues Alliance jams in the Verde Valley and Flagstaff areas.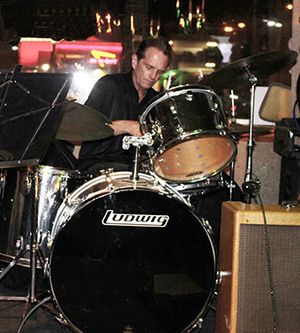 Lee Campbell - Drummer
Originally from New Jersey, Lee Campbell now lives in Los Angeles where he has recorded and performed with William Clarke, James Harman, Jody Williams, and Billy Boy Arnold among others.   Lee's association with popular blues artists has taken him to Europe, Canada, and across the Unites States and his playing can be heard on numerous CD's and movie sound tracks.
Rich Wenzel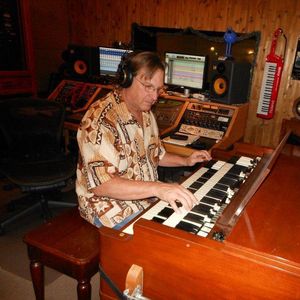 The founder and owner of Ardent Audio Productions, Rich Wenzel is an accomplished musician, producer, and engineer with over 40 years of experience in the music industry. 
Rich studied music at the University of California Long Beach. He began his career in the late 60's touring LA venues with his first band opening for acts like The Doors, Van Morrison, and Frank Zappa. After several years as a music instructor at the Peninsula Academy of Music as well as Lamarca Music in Torrance, Rich returned to touring. 
For the next decade, he played with various LA and Las Vegas show bands, toured the United States, and recorded several albums. Then it was off to sea on the Love Boat and several other cruise ships where he was an onboard band-leader. Later Rich continued to play around the world for international Stars Viki Carr vikkicarr.com/, Friends of Distinction, and Cecilio & Kapono www.ceciliokapono.com/. 
After completing his touring career in major stadiums across the country for acts like The Beach Boys www.thebeachboys.com/, Dave Mason www.davemasonmusic.com/ and Jazz/Rock Flutist Tim Weisberg timweisberg.com/, Rich took a consulting position for another decade at Yamaha Music corporation and Kawaii USA where he honed his skills as an audio engineer. 
Since opening Ardent Audio Productions in 1989, Rich has continued to tour and record as a top studio musician and has always kept up-to-date with the latest trends in musical styles, instruments, recording techniques, and computer sequencing. 
At Ardent, Rich has worked as producer, arranger, and engineer for literally hundreds of clients whose CDs have been distributed around the globe.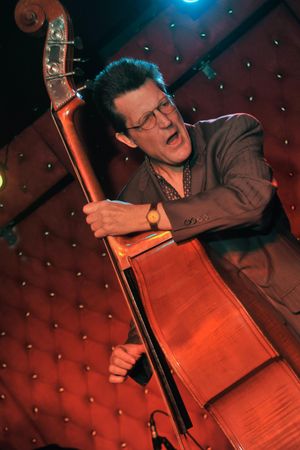 Bill Stuve - Bassist
Born William Carl Stuve III in Alameda, and raised in San Jose, CA.  Bill has played music all his life, his first band "The Warlocks" was formed, with Bill playing guitar. Many bands followed and it was during this time, Bill switched to playing electric bass.  Soon he hooked up with guitar man Junior Watson. They developed a musical relationship that evolved into a group in 1975 with "Harlem Globetrotter" Nate Branch. That led to playing the casinos in Las Vegas & Reno. From there, through a Watson connection in 1977, "The Mighty Flyers" were formed. That band then featured band leader Rod Piazza (Harp), Junior Watson (Guitar), Bill Swartz (Drums), Honey Piazza (Piano) and Bill Stuve (Upright Bass).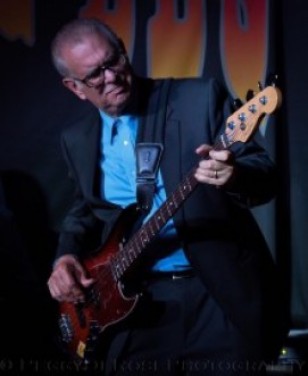 Frank De Rose - Bassist
Frank De Rose has been a fixture in the Bay Area blues scene for over 40 years. During those 40 years Frank has been a band member with many of the Bay Area's top blues performers. That list includes Gary Smith, Tommy Castro, Mark Hummel, J.C. Smith, Kenny Blue Ray, John Garcia, Mike Shermer, Andy Santana, Sid Morris, David Barrett and others. Through those associations Frank was in the position to be asked to provide his bass playing skills to a long list of national touring blues performers. List includes Snooky Prior, Otis Rush, Lowell Folsom, Kenny Neal, Lazy Lester, Joe Filisko, Johnny Heartsman, Kid Anderson, Nick Gravenites, Ron Thompson, Andy Just, Chris Cain, Rusty Zinn, Jr., Watson, Larry Arkansas, Davis, Mississippi Johnny Waters, Johnny Adams, Luther Tucker, "Mighty" Mo Rogers, Steve Freund, Dennis Herrera, Eddie Shaw, Mike Wheeler, Nellie "Tiger" Travis, Chico Banks and many others. 
A short list of Frank's notable performances includes several San Francisco Blues Festivals along with several of the San Francisco Battle of the Harps. Frank also has multiple performances at the Monterey Blues Festival, San Jose Fountain Blues Festival, and the JJ's Blues Festival. Frank also has appeared at the Santa Cruz Blues Festival, San Jose Jazz Festival, The Legends of Chicago Blues at Villa Montalvo and the California Blues Legends show. Frank's bass playing can be heard on CD's from the following artists. Tip of the Top, John Lawton, Kenny Blue Ray, Jackie Pain, Jimmy Morello, Sid Morris, David Barrett, Dennis Herrera and more.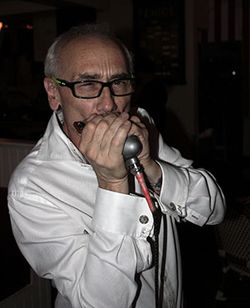 Denis' Depoitre - Harmonica

Denis was born and raised in Paris, and grew up listening to many American and British rock and heavy metal bands. I took a liking to the harmonica in the late nineties, inspired by listening to William Clarke among various other blues artists. From then on I began to learn harmonica on my own. I was lucky to have met Bird of Paradise in San Francisco, who introduced me to Paul Osher. Meeting and performing with a string of pioneers of blues from RJ Mischo to Kim Wilson to Mitch Kashmar definitely improved and solidified my harmonica-playing career and got me to where I am today. Finally, I must mention Babe and Ricky's as the place that truly brought together my career and introduced me to numerous more blues artists.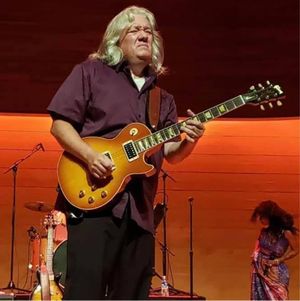 Darryl Porras - Guitar 2017 AZ Blues Hall of Fame Nominee-2008 & 2016 Competitor at the International Blues Challenge in Memphis,TN-Colorado River Blues Festival 2018 with Buddy GuyMultiple appearances at major music festivals around the state including:- Glendale Blues and Jazz Festival-Phoenix Blues Society Annual Blues Blast-Bisbee, Alpine, Cottonwood, Flagstaff Blues Festival, Pine High Mountain Music-North Mountain Music Festival